Simply help your group member achieve 6A and share in the joy!
Attention New 6A and upline 6A, 6A2, 6A2-2, 6A2-3, 6A2-4, 6A2-5, 6A2-6,6A2-7 & 6A2-8 distributors! This month is YOUR CHANCE to receive an extra bonus for each NEW 6A achievement!!
Qualifications:
***Have at least five 8-point sales in February.
***Cannot be "F" status.
***Upline must have a minimum of five 8-point sales exclusive of new 6A line.
***"Tokurei" will not be counted, Ukon DD will be counted as 1/3,
Crystal and Bronze card will be counted as 1/2.
Campaign Eligibility : Achieve 6A rank in February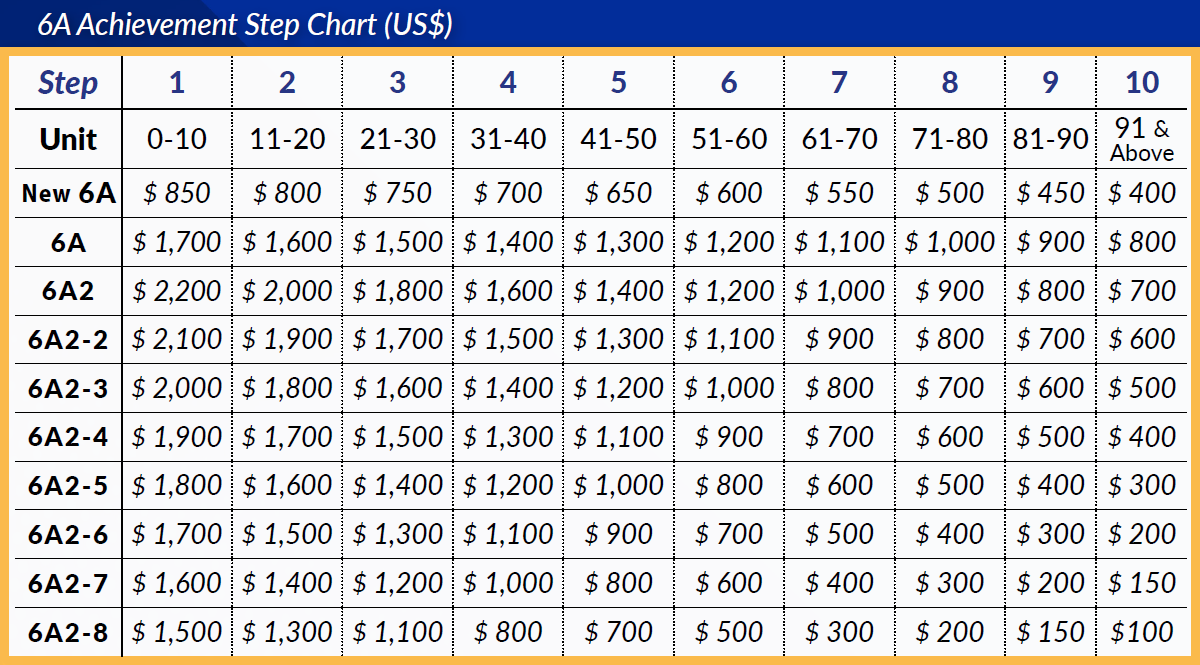 Contests are subjected to change.
For more information, please contact your corresponding branch.