2021年02月24日
Announcement of opening Enagic Sports High School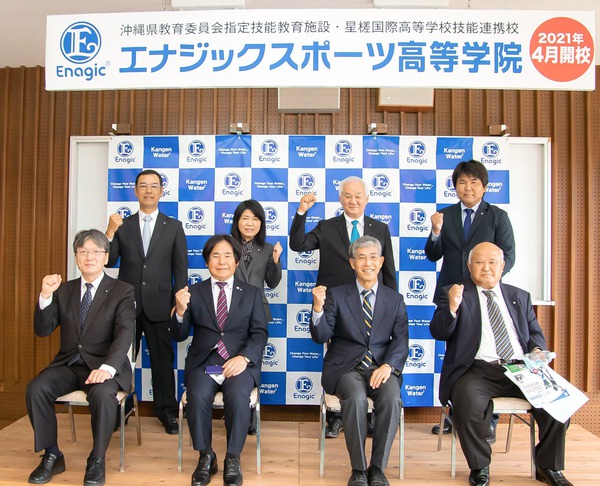 Enagic Education and Welfare Foundation will be opening Enagic Sports High School (Principal: Mr. Hidehiko Tamashiro) at Sedake, Nago-city in April this year.

This school is aiming at nurturing world top athletes: baseball players, golfers and others who will be playing an active part globally. In cooperation with Seisa International School (located in Sapporo-city), it also provides a correspondence course to help students get a high school diploma for three years.
We have a facility of a student dormitory and Enagic Golf Academy and Enagic Baseball Team will be accommodating students with teaching and coaching.

After Covid-19 outbreak has subsided, we plan to accommodate students from overseas providing a tuition exemption system. We are recruiting 13 students for the first year and the entrance examination is scheduled on Mar. 13.

For the further details, please check Enagic website.



https://enagic-sports.jp


Enagic International Co.,Ltd.